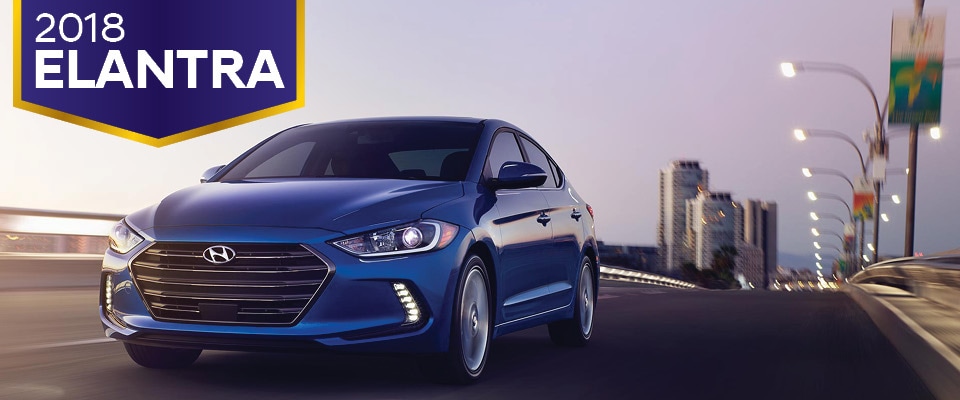 2018 Hyundai Elantra
Whether it's safety, technology, performance or design, all the innovations engineered into the Elantra were created for one purpose: To enhance your life and the way you move through it. We invite you to explore and find out why there's nothing better than feeling like your car has it all.

Clean lines and a strong core set The Elantra apart from the competition. Combining technology both inside and outside with high-tensile strength steel and thicker front side window glass to protect what's inside (you and your passengers); and Bluetooth hands-free phone system, cruise control and a 60/40 split-folding rear seat all standard, Elantra puts convenience at your fingertips to keep your eyes on the road.
Key Features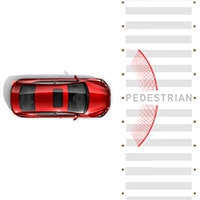 Emergency Braking with Pedestrian Detection
Better safety equals a better piece of mind. Knowing that your vehicle has your back if your young neighbor runs out in front of your car to chase his ball is more than just reassuring; it's a must-have feature.
Heated Seats for All
Why be selfish? Share the heat. With the 2018 Elantra, all your passengers control their comfort-levels through their own heated seat controls. *Optional heated rear seat not available on Toyota Corolla.

Hands-Free Smart Trunk
To us, it sounded like a no-brainer. And we can't figure out why no one thought of it sooner. Your Elantra senses the key fob approaching and the trunk automatically pops open so you don't have to dig for keys with full hands.


*Only vehicle in its class to offer an optional Hands-free Smart Trunk.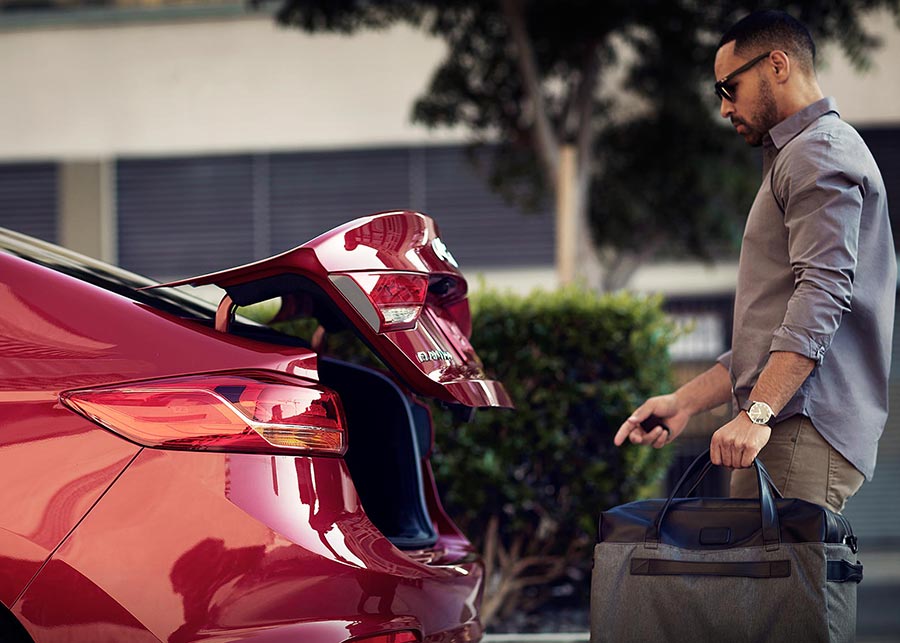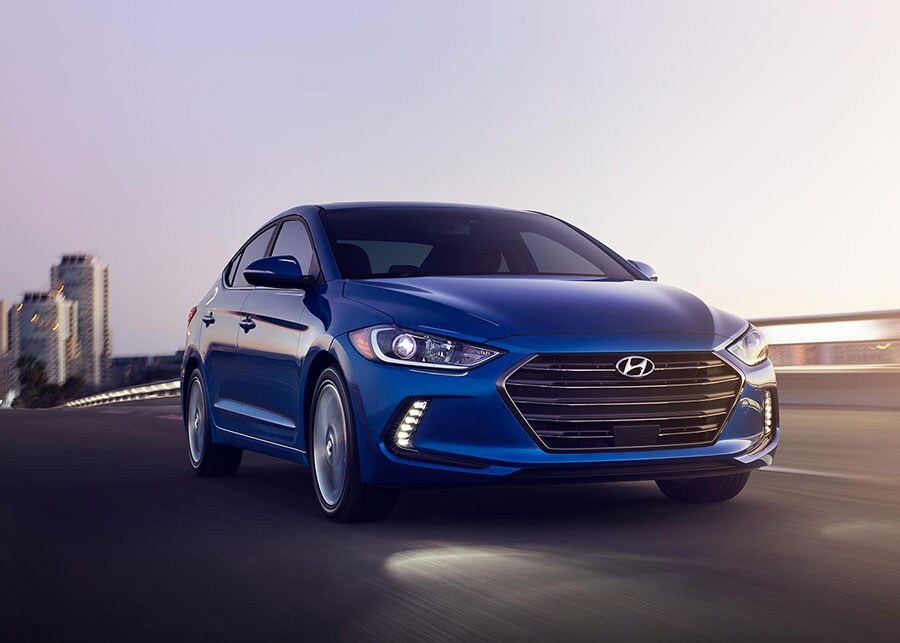 Dynamic Bending HeadLights
They'll do more than just turn on; they'll turn with you. Dynamic bending lights increase your nighttime visibility around dark, curvy roads providing greater confidence and stress-free nighttime driving, which in-turn makes you a safer driver.


*Optional HID Headlights with Dynamic Bending Light not available on Toyota Corolla or Honda Civic.
Blue Link
Complimentary for three years on a new Elantra purchase, lock/unlock your vehicle or start/stop the engine with just a tap of your finger or the sound of your voice on your smart phone or smart watch. Blue Link features also extend to other devices or services like finding and downloading destinations to your car. Learn more about what Blue Link adds to your vehicle's purchase.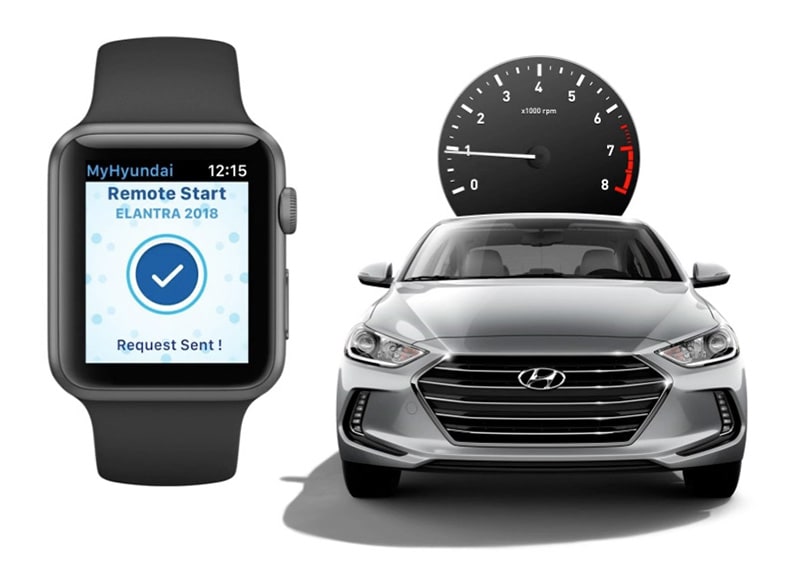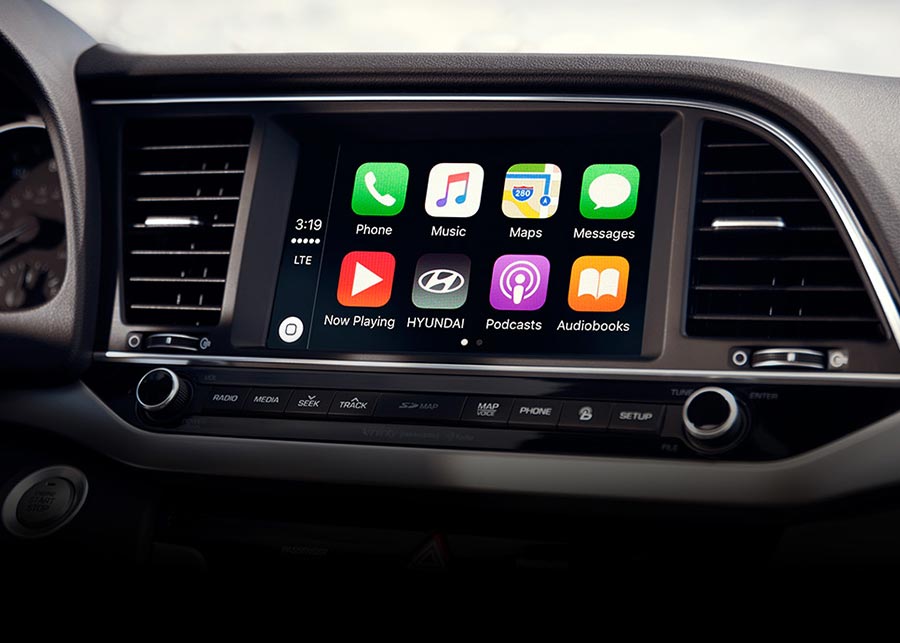 Apple Carplay and Android Auto
We all know that accessing your apps while driving is severely frowned upon due to the unsafe conditions that may result. But now with Elantra's Apple CarPlay support and Android Auto, all of your favorite apps appear right on your vehicle's touchscreen. By putting the functionality of your smartphone right at your fingertips, you can keep your eyes on the road and off your phone.


America's Best Warranty
We have so much confidence in the quality of our vehicles; we want you to share the confidence that the joy of ownership will last for years. Learn more about Hyundai Assurance™.


*Additional 5 years and 40,000 miles more coverage of Powertrain Limited Warranty than Toyota and Honda.